Contract Address:
Pair Address:
0xC34bEeDB17C9d40FBd619aCAa46c84398B32acfD
Network:
Polygon
About Clam
A DAO governed land where NFTs make finance fun! OtterClam is an NFT project with 5000 genesis NFTs, each minted with genetic traits. Our NFTs are customizable, you can equip any of our hundreds of items to change the rarity and appearance of your NFT. Dress your Otto NFTs up to climb the Rarity Leaderboard and send them out on Adventures to earn XP!
You can open the scanner page by clicking on the contract address.
You can view the charts by clicking the chart icon in the lower right corner.
You can read an explanation about a particular data piece by clicking on the icon in the lower left corner.
Markets
CLAM/USDC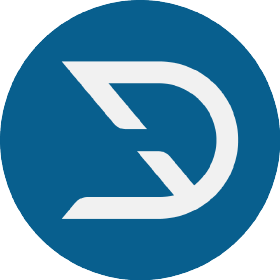 Buy on Dystopia
Looks like Clam has no announcements yet
Announcements displayed here are taken from the Clam Discord server.
There are no scheduled events for Clam
Events displayed here are taken from the Clam Discord server.
Join our email list!
If you're not already on our email list, now is the perfect time to join. By signing up, you'll get the latest market analysis and investment insights delivered straight to your inbox. Our team of experts provides in-depth commentary and updates on new coins and trends in the industry, so you won't want to miss out.
Don't let important updates slip through the cracks - join our email list now and start receiving our newsletters. Stay informed and stay ahead of the game with our valuable insights and analysis.
Looking to get listed on The Coin Logic?
List your project on our site to take advantage of our detailed analytics and data tracking!
Don't pass up the chance to monitor detailed project statistics. We provide more information than any other listing platform that is currently on the market. Are you awaiting approval to be listed on CoinGecko or CoinMarketCap? By listing with us, you may instantly access all the data you require without having to wait for their listing process.
Each project will be manually reviewed by us, therefore at the very least an audit is necessary. Check out our partners if you need further services, want to get audited or KYCd, or both!
Monitor your DeFi journey today!
Sign up now and we will help you set up your analytics dashboard on The Coin Logic